Our main target is delivering quality, price and best service!
That are things you require from suppliers and we do all of them simultaneously in a perfect way.
Features
▪ Natural extra yellowish colour
▪ Convenient for retail industry
Notes
With So2 treatment much yellowish colour can be obtained as per your request.
Specifications
Oil used : Durkex LC 200
Moisture content : 12%
SO2 : NIL
Malayer Raisins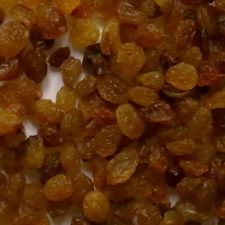 Country Of Origin:
Iran
Minimum Order:
20'FCL – 20MT
Packing Options
Carton Boxes 5/10KG
Carton Branded Boxes 5/10KG
Retail Packing
Recommended Grade:
A Grade
In order to get prices of product please fill the form below and write as much information as you can , this will help us to have more clear understanding to who we are going to make offer.

Any Questions ?