Condensed Milk & Condensed Milk Replacers
In order to get prices of product please fill the form below and write as much information as you can , this will help us to have more clear understanding to who we are going to make offer.

PRODUCTS ARE ACCOMPANIED WITH:
-Certificate of origin / EUR1
-Certificate of quality
-Certificate of weight
-Veterinary certificate
Any other certificates per customer requirement.
MINIMUM ORDER:
1x20ft container – 25MT
Any Questions ?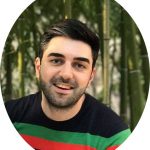 I'm Ilia Dvaladze , contact me directly !
WhatsApp/Viber/Mobile : +995 593986888
Email: [email protected]